Blast From the Past.
You are invited to this year's Raleigh Classic Car Auction.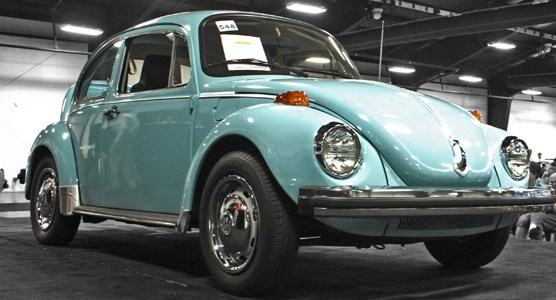 Thursday, December 4th 5pm - 8pm
NC State Fairgrounds Expo Center and Jim Graham Building

Auction Begins:
Friday, December 5th 9:30am - 6pm
For all registered bidders, enjoy complimentary breakfast from 8:30am-9:30am and complimentary lunch from 11:30am-1:30pm

Saturday, December 6th 9:30am - 6pm
For all registered bidders, complimentary snacks will be available.

>> Click here for all event details.
REGISTRATION INFO
REGISTER HERE TO BID

#1 There's a spiffy looking 1964 Corvette here that's one hundred percent original.
#2 We're also looking at this 1964 Thunderbird with red paint and black upholstery.

Thinking back to our childhood, no car had more personality than the one built by Caractacus Pots. It could talk, it could float, it could fly. It was none other than Chitty Chitty Bang Bang...
It's not enough just to drag out the water hose. This guide has all the tips and tricks to give your car the professional treatment at home.
Looking to Consign your car?
Your car's interior is something to be proud of. Use these tips to make it look like new longer.
Things to think about if you want to protect your car's trade-in value and keep the interior in tip-top condition.